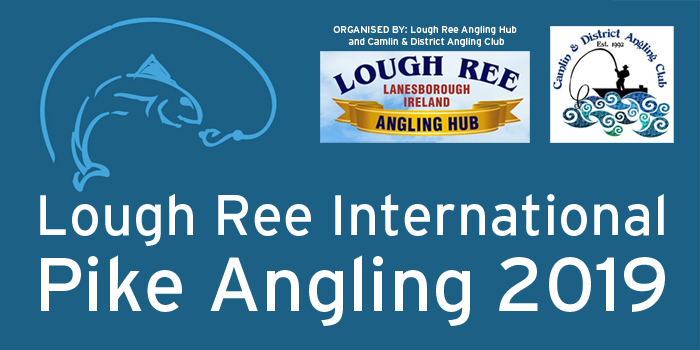 Lanesborough/Ballyleague will play host to another top class two-day International Pike Angling competition in September this year.
The Competition
The Lough Ree International Pike Classic 2019 will take place on Saturday & Sunday 14th & 15th September 2019 on the renowned World Predator Boat Championship Fishery at Ballyleague, Lanesborough on the Roscommon/Longford border. This is a two-day world class fishing event with top cash prizes… a staggering prize and benefits fund of €10,000.
This event is organised by the Camlin & District Anglers Club for Lough Ree Angling Hub.
Application & Rules
The Application Form and Rules can be downloaded by clicking on the links below.

Lough Ree Pike Classic 2019 Application Form

 Rules for Lough Ree International Pike Classic 2019
Completed forms can be returned by email to camlinanglers@gmail.com
More Information
For more information on the competition, email: camlinanglers@gmail.com or phone +353 86 199 1106.
For information on fishing on Lough Ree, all year round, email: loughreeanglinghub@gmail.com or phone +353 43 3321734 or find us on Facebook: LoughRee Lanesborough Angling Hub