For the first time in over 1000 years a fleet of Vikings rowed the River Shannon. Northern Ireland's Magnus Vikings embarked on this epic voyage with a fleet of Viking long ships, an army of Vikings and over 100 miles covered in only 6 days, the Magnus Viking Association rowed from Enniskillen to Athlone, from 2nd – 9th July 2016. Lots of spectators lined the shores of the River Shannon here in Lanesborough on Thursday 7th July 2016 to witness this once in a lifetime event. The Vikings hosted an event at the base camp here in Lanesborough for members of the public to witness real life re-enactments, living history, full period dress, and the Viking way of life.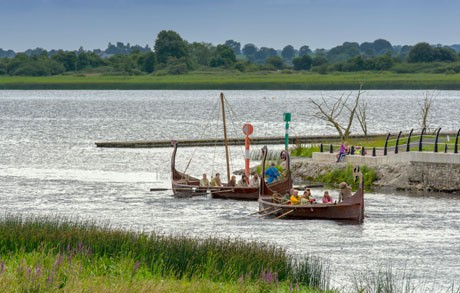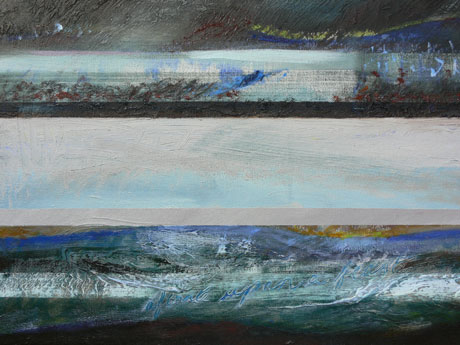 Local artist Lucy Brennan Shiel has work on show in Backstage Theatre in the Atrium Gallery, running from 4th to 29th June, 2013, Monday to Friday, 10am—5pm and any evening prior to a theatre performance. Lucy's exhibition, titled Landscapes from the History House, is a collection of paintings inspired by the poetry of Kieran Furey and a local response to the Famine Museum at Strokestown House.
The official opening of the exhibition is an evening of poetry, art and music and takes place on Thursday 13th June, 2013 at 8pm in the Atrium Gallery at Backstage. All welcome.